Rivian R1T earns highest satisfaction ranking of any vehicle in 2023 J.D. Power U.S. Electric Vehicle Experience Ownership Study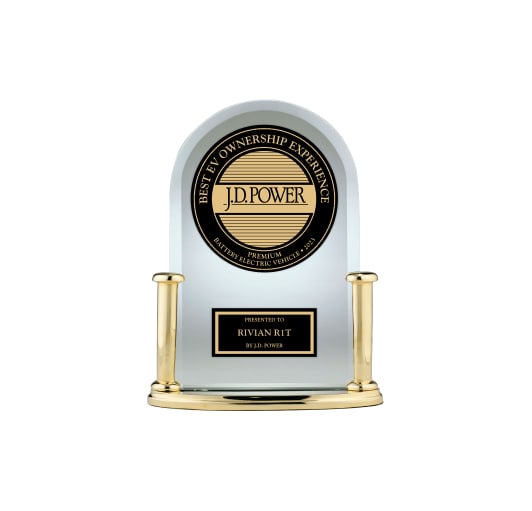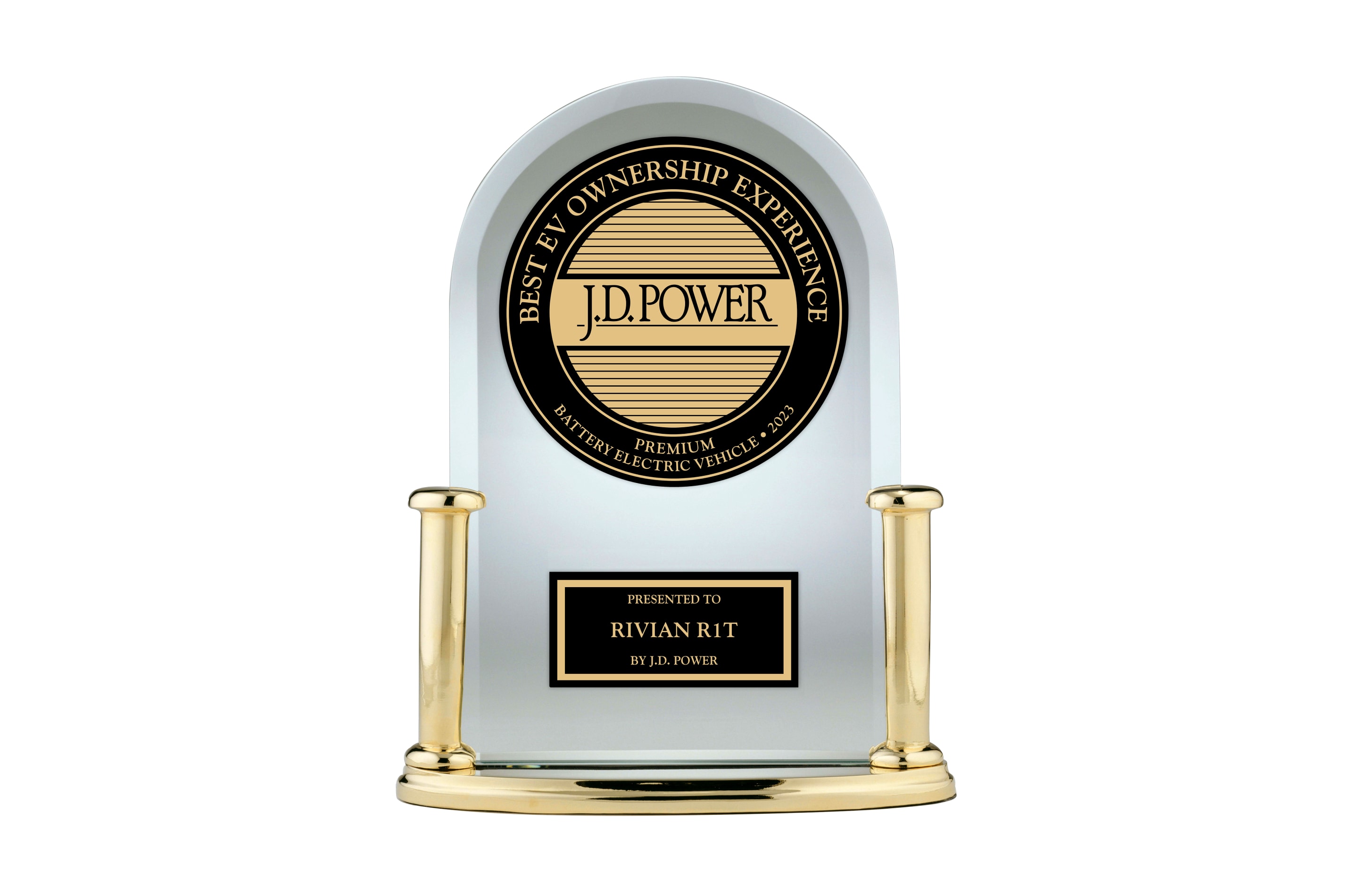 Rivian truck named 'Best Ownership Experience' among Premium Battery Electric Vehicles
IRVINE, Calif., February 28, 2023 – The Rivian R1T has earned the J.D. Power award for most satisfying ownership experience among Premium Battery Electric Vehicles. The J.D. Power 2023 U.S. Electric Vehicle Experience (EVX) Ownership Study ranked the R1T higher overall than any other vehicle in the study and highest in seven out of 10 key ownership factors among premium battery electric vehicles.
R1T Highest-Ranked Vehicle Overall in J.D. Power 2023 U.S. EVX Ownership Study
The study, released today, sets the standard for benchmarking EV owner satisfaction with critical attributes that affect the EV ownership experience. Reviewing 2022 and 2023 model year battery electric and plug-in hybrid vehicles, EV owners found R1T to be best among premium battery electric vehicles for driving enjoyment, vehicle quality and reliability, service experience, interior/exterior styling, cost of ownership, ease of charging at home and accuracy of stated battery range.
"In order to electrify the world, it's critical we redefine the entire customer experience to be more seamless and intuitive than ever before," said RJ Scaringe, Chief Executive Officer of Rivian. "Recent performance and safety accolades for R1T highlight the category-defining electric vehicles we've built. Being named 'Best Ownership Experience' by J.D. Power recognizes Rivian for going beyond the vehicle, direct to the customer, to deliver the most enjoyable ownership experience in the industry."
"As the number of electric vehicle models and segment representation grows rapidly, we're seeing signs of a changing competitive landscape," said Doug Betts, President - Automotive Division, J.D. Power. "The Rivian R1T enters this year's study as the highest ranked vehicle among all segments, reflecting how well the model has resonated with owners. The R1T ranks highest among premium battery electric vehicles in seven of the 10 factors that influence the overall ownership experience, including top scores in the most influential categories - Vehicle Quality & Reliability, Cost of Ownership and Driving Enjoyment."
The J.D. Power 2023 U.S. EVX Ownership Study measures electric vehicle owners' satisfaction (on a 1,000-point scale) in premium and mass-market segments across 10 factors: styling, safety/technology, service experience, ease of charging at home, availability of public charging, accuracy of stated range, battery range, driving enjoyment, quality and reliability, cost of ownership. The study was fielded August-December 2022 and surveyed more than 7,000 owners about 60 different 2022-2023 model year battery electric (BEV) and plug-in hybrid (PHEV) vehicles.
For more details, click here.
---
About Rivian
Rivian exists to create products and services that help our planet transition to carbon neutral energy and transportation. Rivian designs, develops, and manufactures category-defining electric vehicles and accessories and sells them directly to customers in the consumer and commercial markets. Rivian complements its vehicles with a full suite of proprietary, value-added services that address the entire lifecycle of the vehicle and deepen its customer relationships. Learn more about the company, products, and careers at rivian.com.
Media Contact:
Andy Bowman
media@rivian.com