Explore the places you love with the people you love. It's time to make some memories.
Get in and get out there with an estimated 390 miles of range.
The front trunk offers room for all kinds of gear.
The rear cargo area offers 17.6 cu ft of storage.
The charge port is built into the front driver side of the vehicle.
The included trailer hitch unlocks 7,700 pounds of towing capacity.
Inflate or deflate tires with the built-in air compressor.
Included first aid kit and Portable Charger can be stowed in the back.
Dual front tow hooks come standard with the R1S.
Keep the stuff in the cargo area secure with sliding tie-down loops.
Grab the Rivian Torch from the driver-side door when you need light.
Capability
Drive through 3+ feet of water. Rock crawl a 100% grade. Traverse just about any terrain with 14.9 inches of ground clearance. Tow up to 7,700 lbs. With a 0–60 mph time as quick as 3 seconds, it also delivers the on-road handling of a sports car.¹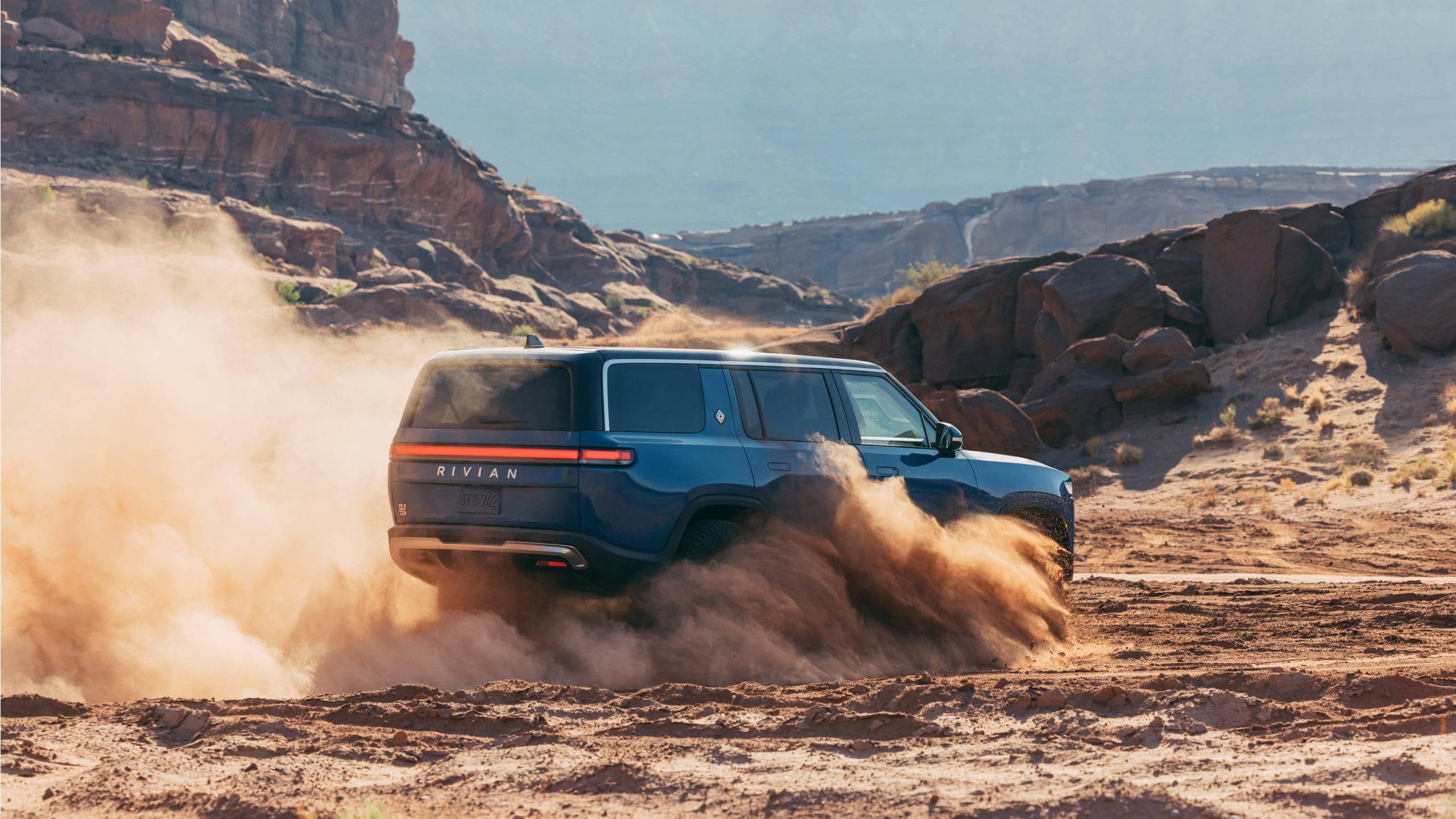 Many drive modes. One R1S.
Set your R1S for a smooth ride around town or put it in Off-Road mode for the trail. Drive modes adjust things like ride height, suspension and more to optimize for your driving preferences and different terrain conditions.
Learn About Drive Modes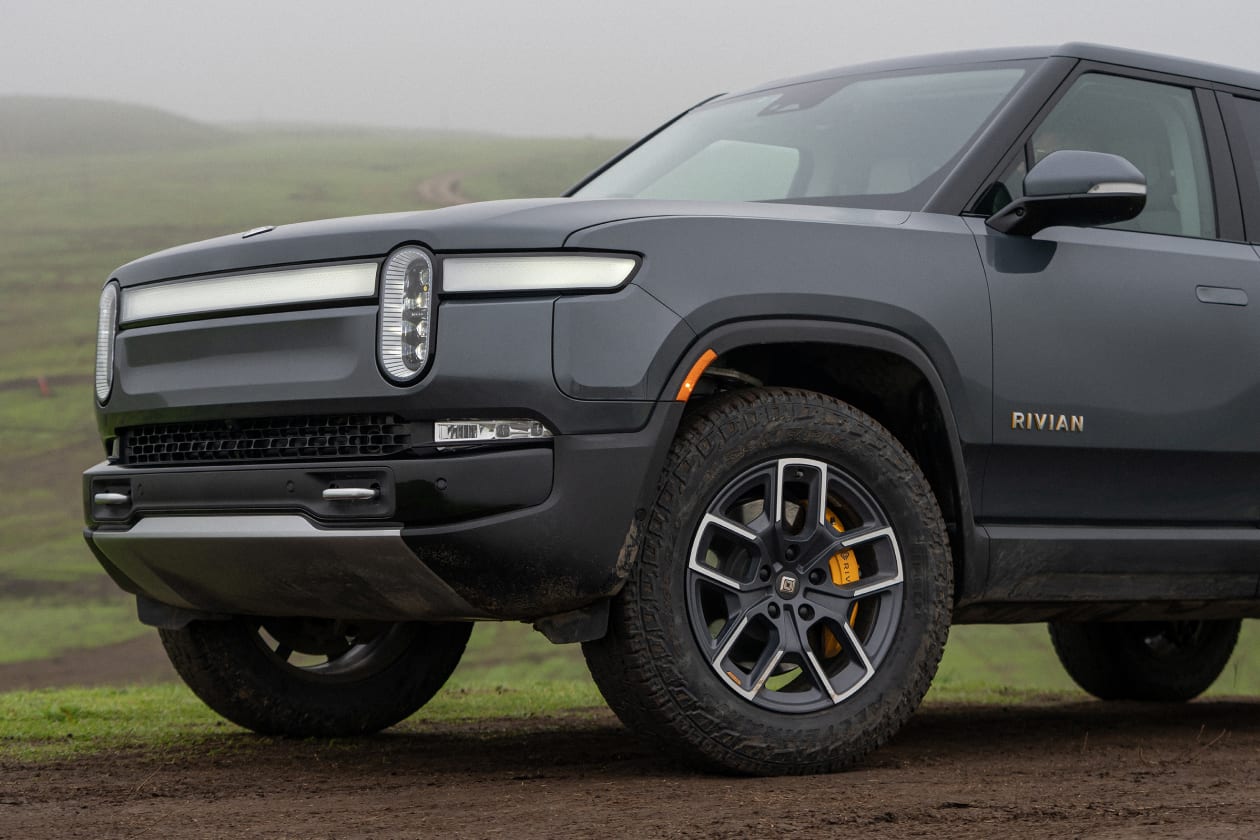 Learn more about wheels and tires
Learn more about charging
Experience
From city streets to far-off trails, explore all types of terrain through all kinds of weather. Whatever adventure means to you, R1S is ready for it.
All your controls — from physical to digital — are at your fingertips.
The interior features vegan leather and optional ash wood accents.
Take in the beauty of the world with our all-glass panoramic roof.
Easily adjustable front seats for a comfortable ride on any surface.
Spacious back row with room for up to three child car seats.
The second-row seats fold and slide forward for easy third-row access.
Rear storage cubbies have USB-C charging ports.
All second- and third-row seats can be individually folded flat.
A fully immersive sound system with speakers throughout the cabin.
A completely connected vehicle.
The R1S is designed to be a fully connected experience, with in-vehicle software and app working together to help you get where you're going safely and comfortably.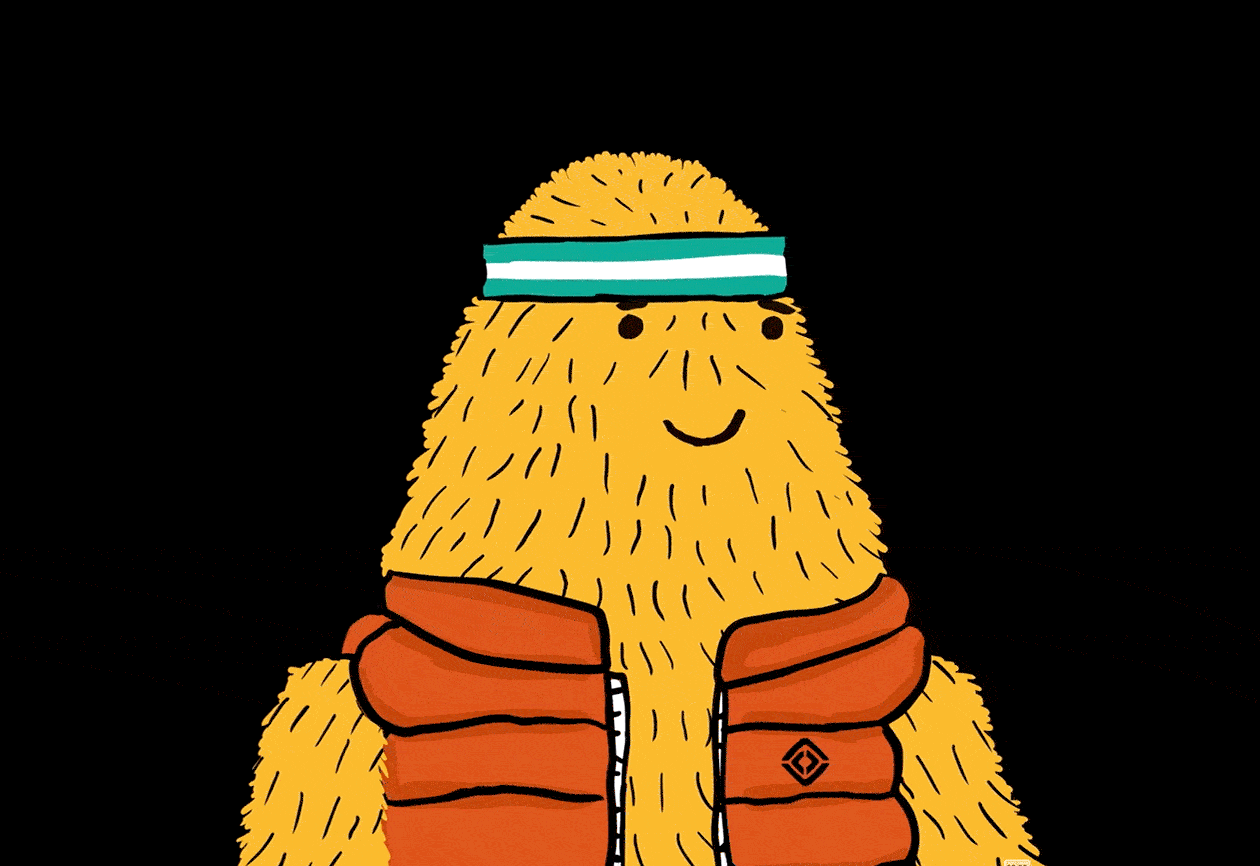 Gear Guard security
We created the Gear Guard security system for Rivian vehicles to give you greater peace of mind on all your adventures.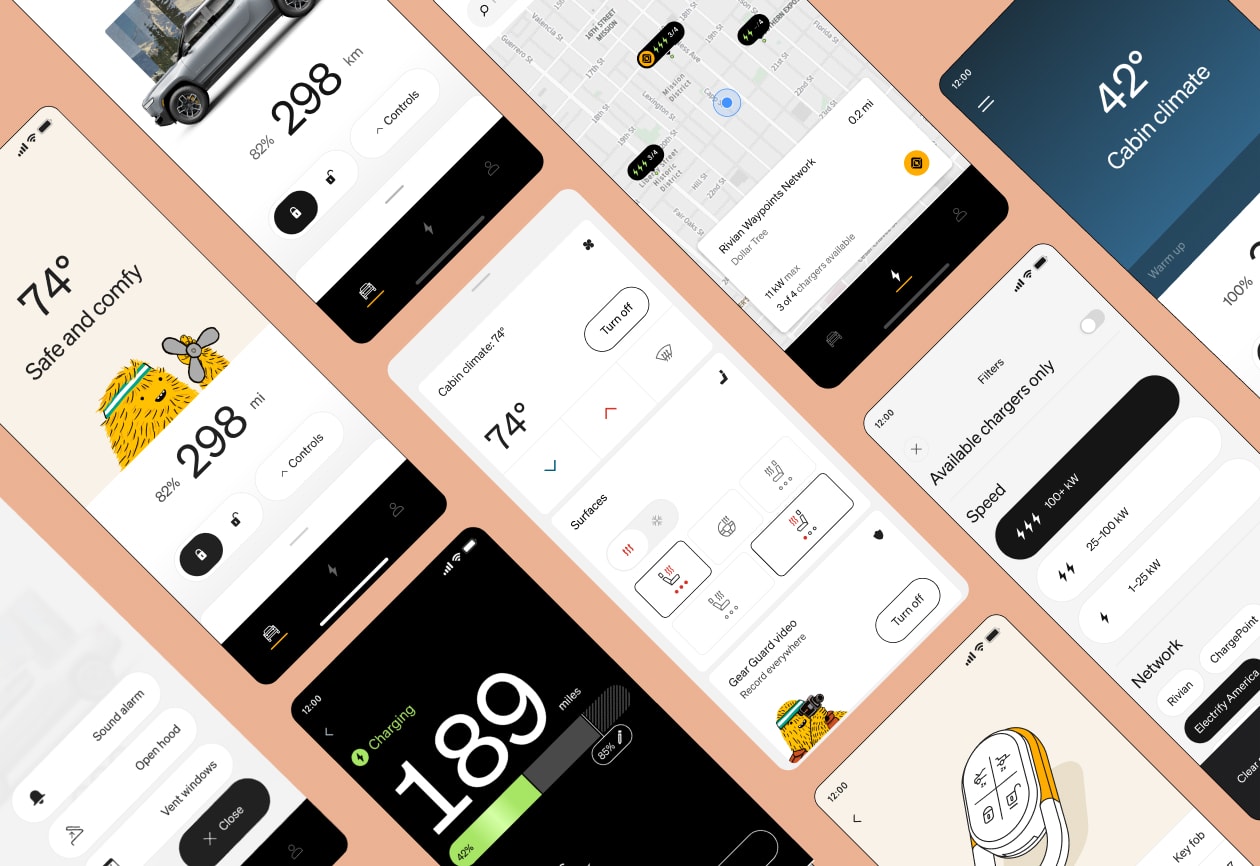 The Rivian app
The mobile app turns your phone into a key and a control center, unlocking features that help you get more from your vehicle.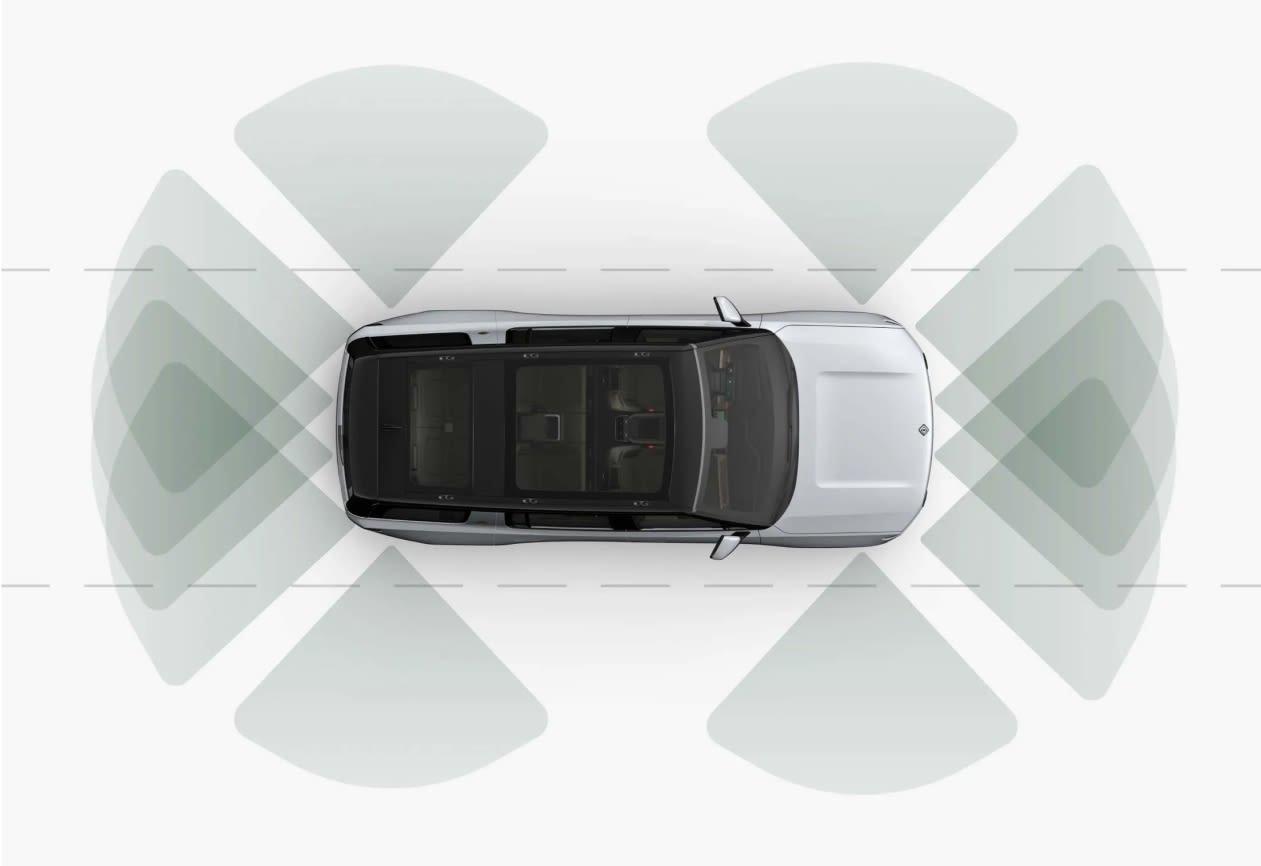 Driver+
Standard with every vehicle we build, Driver+ offers driving assistance and a full set of safety features.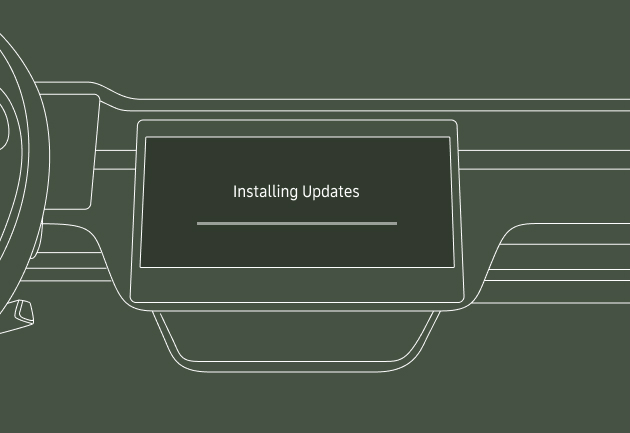 Vehicle updates
Your vehicle's integrated software can be easily updated with new features that improve your experience over time.
Utility
We've spent years researching in the field — hauling gear, loading car seats, wrestling wetsuits, cooking out, sleeping under the stars. In the end, these experiences resulted in an uncompromising SUV equipped to handle any adventure.
Utility
Seats

7 (5 car seats)

Storage Space

104 cu ft

Onboard outlets

2 120V & 8 USB-C

Towing

Up to 7,700 lbs
Room for all your people (and gear).
From front trunk to rear cargo area to third-row cubbies, there's over 104 cubic feet of storage — room enough for passengers and everything else. And for serious stowage, the second and third row of seats fold completely flat.
Read The Full Story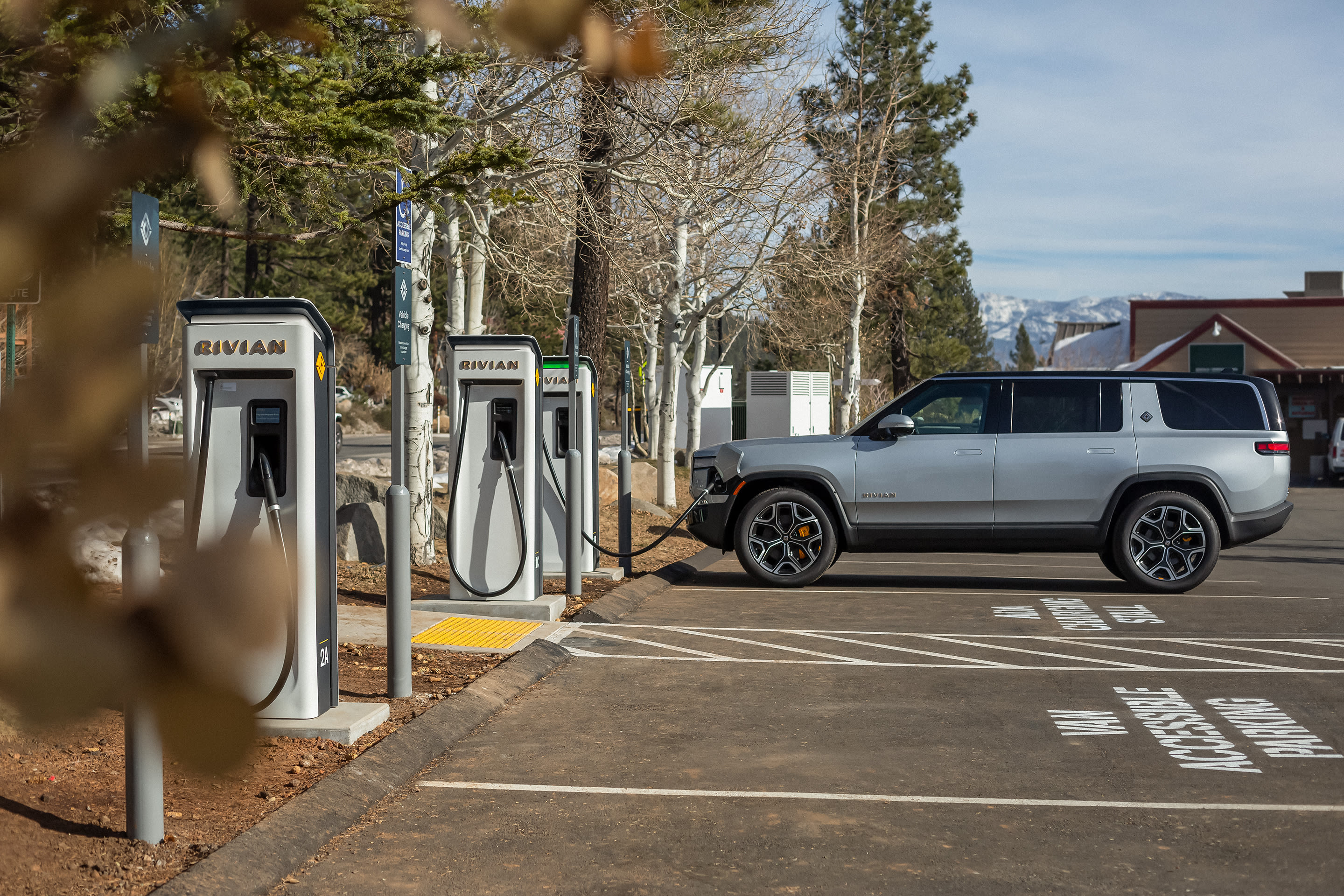 Easy charging along the way.
When you're out and about, 20 minutes at a fast charger can add enough range to drive about 140 miles. Every Rivian vehicle features a CCS plug so you can charge with any public charging network, as well as our ever-growing Rivian Adventure Network.
Explore Charging
Specs
The R1S is available with three AWD drive systems: Dual-Motor, Performance Dual-Motor and Quad-Motor. All three deliver exceptional performance, both on-road and off. Based on the drive system and battery pack you choose, you'll get an estimated 260–390 miles of range.¹
Dual-Motor
AWD

Everyday driving and adventures
Performance Dual-Motor AWD

Additional power and acceleration
Quad-Motor
AWD

Maximum on-road and off-road performance
* Actual vehicle capability will depend on selected options and trim. Acceleration timing estimates depend on tire selection and battery pack. Performance Dual-Motor & Dual-Motor figures are projections and are subject to change at any time.
Dimensions
Overall

Storage

Off-Road Performance
A

Max height (with antenna)

77.3 in

200.8 in

121.1 in

Width (side mirrors folded)

81.8 in
Colors inspired by nature.
From the deep red walls of a Utah canyon at sunset to the ever-shifting light of a forest canopy, the natural world inspired the colors of Rivian. Designed to change with the light and reveal new depths, our dynamic colors are best experienced in person.
Explore Colors
Explore common questions.
How does purchase and delivery work?
Is there roadside assistance?
What affects the range of the vehicle?
What's the warranty like?
$78,000
Additional fees may apply.
Disclaimers:
1. 14-day delivery available for some configurations through the R1 Shop. Delivery timing varies depending on reservation holder location and vehicle availability.
2. Actual vehicle capability will depend on selected options and trim. Some range and charge times are preliminary manufacturer estimates based on the EPA test cycle and are not official EPA values. All official EPA values are noted. Vehicle range varies with conditions including weather, driving behavior, vehicle condition and load, and battery age. Charging rate decreases as battery reaches full capacity and may be limited by charger capability.