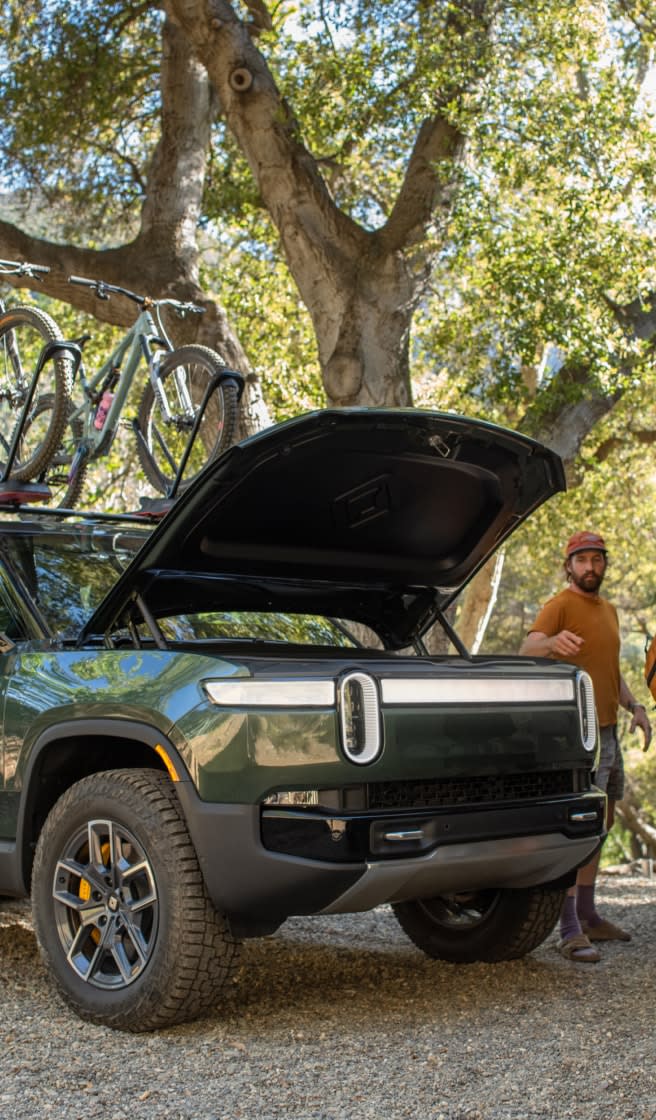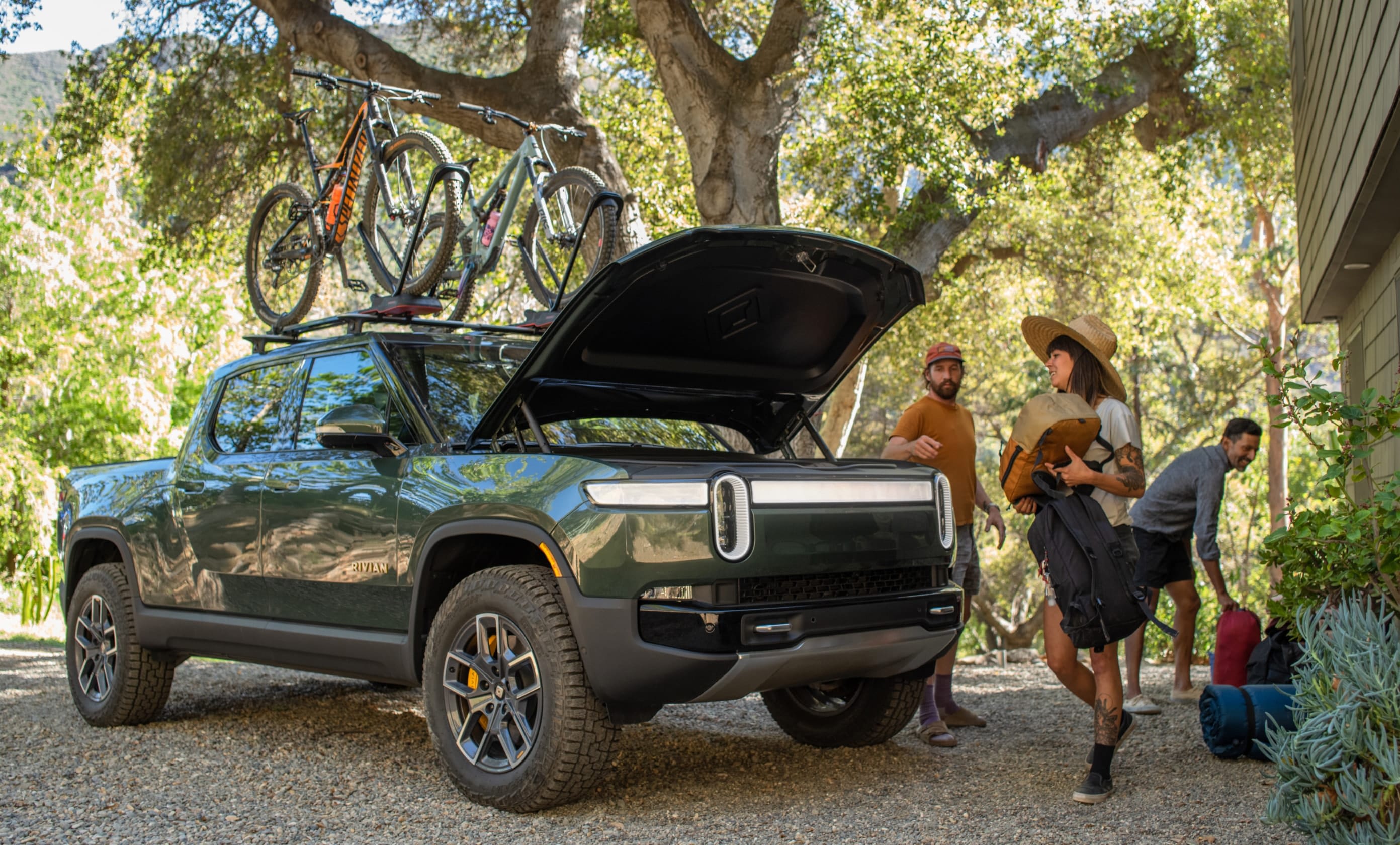 Our ownership experience is designed to be seamless and intuitive, with benefits focused on the values we share.
Purchasing
Car buying made simple.
We can bring a vehicle to your home so you can experience it by taking a demo drive. When you're ready to order, place a reservation online and closer to production time, you'll be able to configure your vehicle. Based on your location, you can either pick up your vehicle from a Rivian Service Center or have it delivered to your home. You'll have a dedicated guide that will be there for any questions you have throughout the entire process. And our 7-day, 1,000-mile return policy¹ means we're only happy when you are.
Charging
At home, on the road and way out there.
The Rivian Adventure Network will let you easily explore with more than 3,500 DC fast chargers at approximately 600 sites planned in the US and Canada through 2023 — and a lot more to come. In that time, we're also installing 10,000 Rivian Waypoint chargers so you can top off at restaurants, hotels, shops and parks. At home, the Rivian Wall Charger makes sure you're charged every morning. With our Portable Charger, you can always plug in.
Rivian Insurance
Because adventures happen.
We deliver comprehensive coverage for your Electric Adventure Vehicle — including off-roading and Rivian accessories — and can also protect your home, boat and other vehicles. The entire process is managed through a single, seamless Rivian experience.
Service
Putting our owners at the center.
Rivian Service is our proactive and personal approach to vehicle care. Through our remote diagnostics platform, our fleet of mobile service vans staffed with Rivian Technicians, our network of service locations and our flexible transportation program, we are focused on making sure vehicle care requires very little from you.
Disclaimers:
1. Rivian Return Policy eligibility requirements: 1) Vehicle without modifications or damage and in the condition you received it, normal wear and tear excepted; 2) Odometer reads less than 1000 miles when returned to Rivian; 3) Vehicle is accident free; 4) New Vehicle Limited Warranty is not void or voidable; 5) Vehicle must be in the legal and physical possession of the original purchaser; and 6) Any loss for foregone government incentives for a new vehicle purchase may offset the repurchase price.