Service
Simplifying vehicle care.
Rivian Remote Care
Taking care from afar.
Using a suite of sensors and our diagnostics platform, we're able to proactively identify and resolve many issues without your Rivian ever leaving your sight.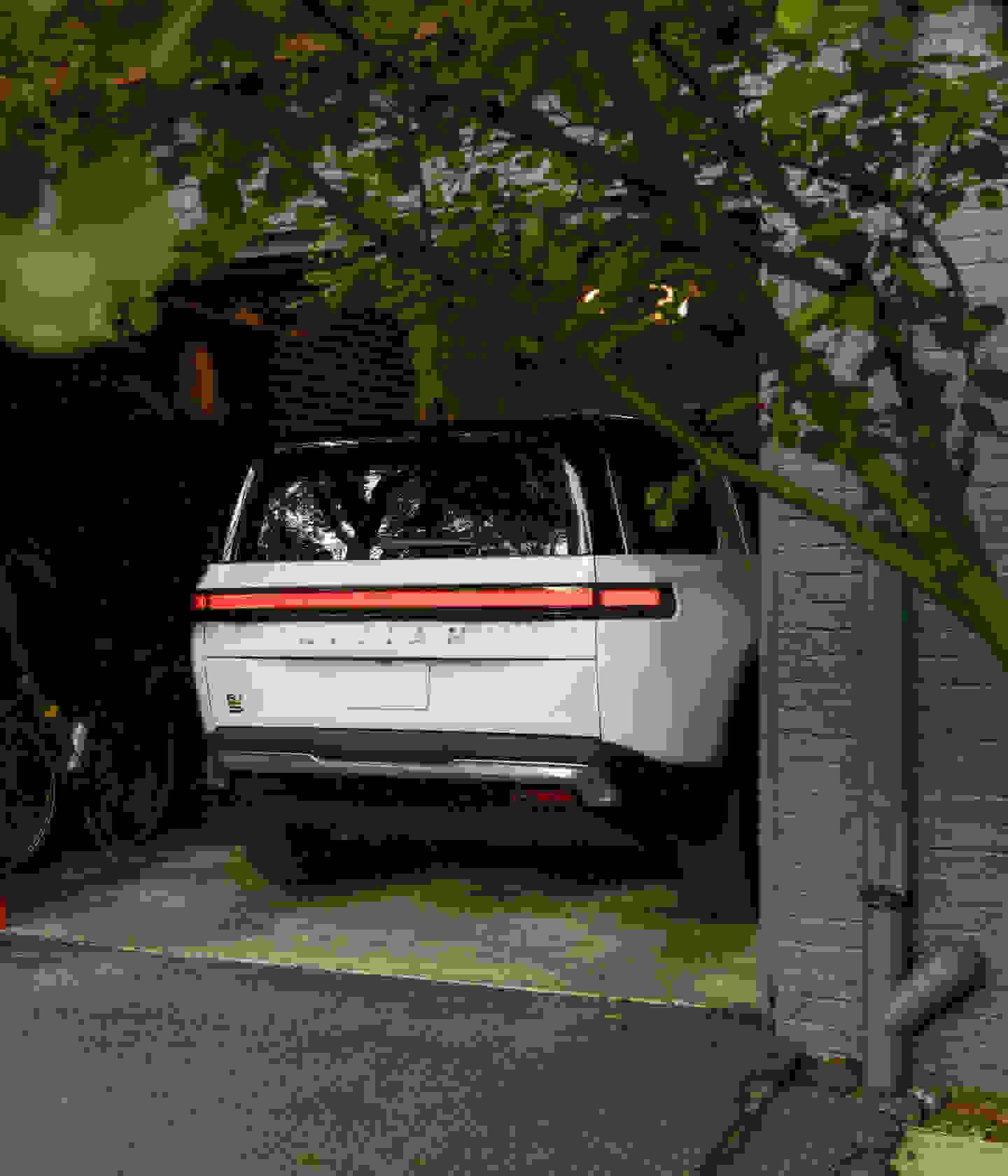 Over-the-air updates
Your Rivian is connected.
Our connected vehicle platform allows us to send software updates remotely, continually adding features and enhancing how your vehicle performs.
LEARN MORE
Updates you can expect over-the-air
Rivian Mobile Service
Rivian Technicians come to you.
Our fleet of mobile service vans are staffed with Rivian Technicians who can perform the majority of service needs at your home or work, even if you're not there. If more extensive care is required, we make it easy for you to drop your vehicle off at a nearby service center.
Rivian Service Platform
Your vehicle, app and the Rivian Service Team — all connected through the Rivian Cloud — work together seamlessly. We designed the entire experience to be simple and easy.
LEARN MORE
The Rivian Service Team is always here
1. Identify
You can submit a service issue directly through the Rivian app or contact us by calling the Rivian Service Support Team 24/7, or your Rivian Guide. Then we can set out the optimal repair plan.
2. Plan
We'll review the repair plan with you and schedule a time that is convenient. You can then review and approve the plan in your app.
3. Visit
Once your repair plan is set, a Rivian Technician will come out to meet you. If your vehicle requires more work than expected, we'll have you drop it off at a nearby service center. During service appointments, you can easily check the status of your vehicle through the Rivian app.
Warranty
Adventure confidently.
Rivians are built to last. We developed our warranties to keep you covered for years to come.
Coverage Highlights
Comprehensive

5yr or 60,000mi

Battery

8yr or 175,000mi

Drivetrain

8yr or 175,000mi

Corrosion

8yr with unlimited miles
Warranties are based on whichever comes first. A full list of warranty coverage will be located in the Warranty Guide prior to production vehicles being available for purchase.
Frequently Asked Questions
What services can be done with Mobile Service?
Where are Rivian Service Centers located?
How do I service my vehicle if I do not live near a Rivian Service Center?
Can I take my Rivian vehicle to a third party repair shop?
What is servicing an Electric Adventure Vehicle like?
How can I schedule a service appointment?