Rivian Wall Charger
With the fastest and most convenient way to charge at home, our Wall Charger makes it easy to start every day ready to go.
Delivers up to 25 miles of range per hour

Compatible with most EV models
Free Shipping in US
Free 90-day Returns
All Gear
Our Wall Charger is the fastest and most reliable way to charge your Rivian at home.
Features
If you need help finding a licensed electrician to install your Wall Charger, we'll be happy to connect you with a professional expert.
Adventure-grade durability
Its robust, weatherproof design accommodates outdoor installation to endure any season with no maintenance required.
Specs
Need help with installation?
Dimensions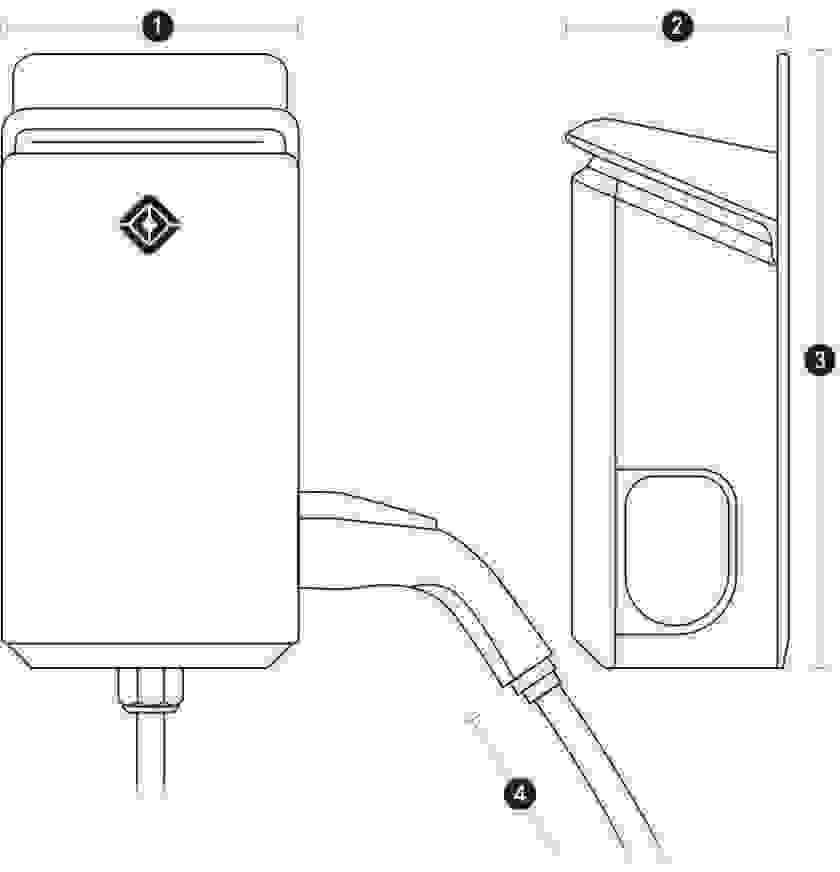 7.8 in

5.5 in

16.3 in

24 ft
Frequently Asked Questions
How much does home charging installation cost?
Will Rivian help install a Wall Charger?
What is the Rivian Wall Charger Return Policy?
What is the warranty on my Wall Charger?