You'll find us in Burnaby
Just a short walk from the Millennium Line, our new space is an open invitation for exploration. You can get to know our electric adventure vehicles, plot your first road trip to Tofino, maybe even take one for a spin. We can't wait to show you around.
Get the full Rivian experience
This is your chance to dive in. Pop the Gear Tunnel, try out the seats, ask all your big questions. Plus, you can explore all your options with our virtual vehicle tour — we'll build your dream vehicle in real time. If you leave inspired, we've done our job.
Think playground, not showroom. You're welcome to jump in and get the full experience.
Get a virtual vehicle walkaround where you can change options like colour, interior and wheels in real time.
This is your chance to try things out and get answers to all your big questions.
Shop a curated selection of Rivian gear and goods from some of our favorite makers.
Dig into the details of the R1T and R1S—from drive modes to Driver+.
Explore our wheel and tires and see how they pair up with the vehicles.
Swaying between Forest Green and Rivian Blue? See all our materials and colours in person.
Our spaces are for everyone — bring your family, your pets and your curiosity.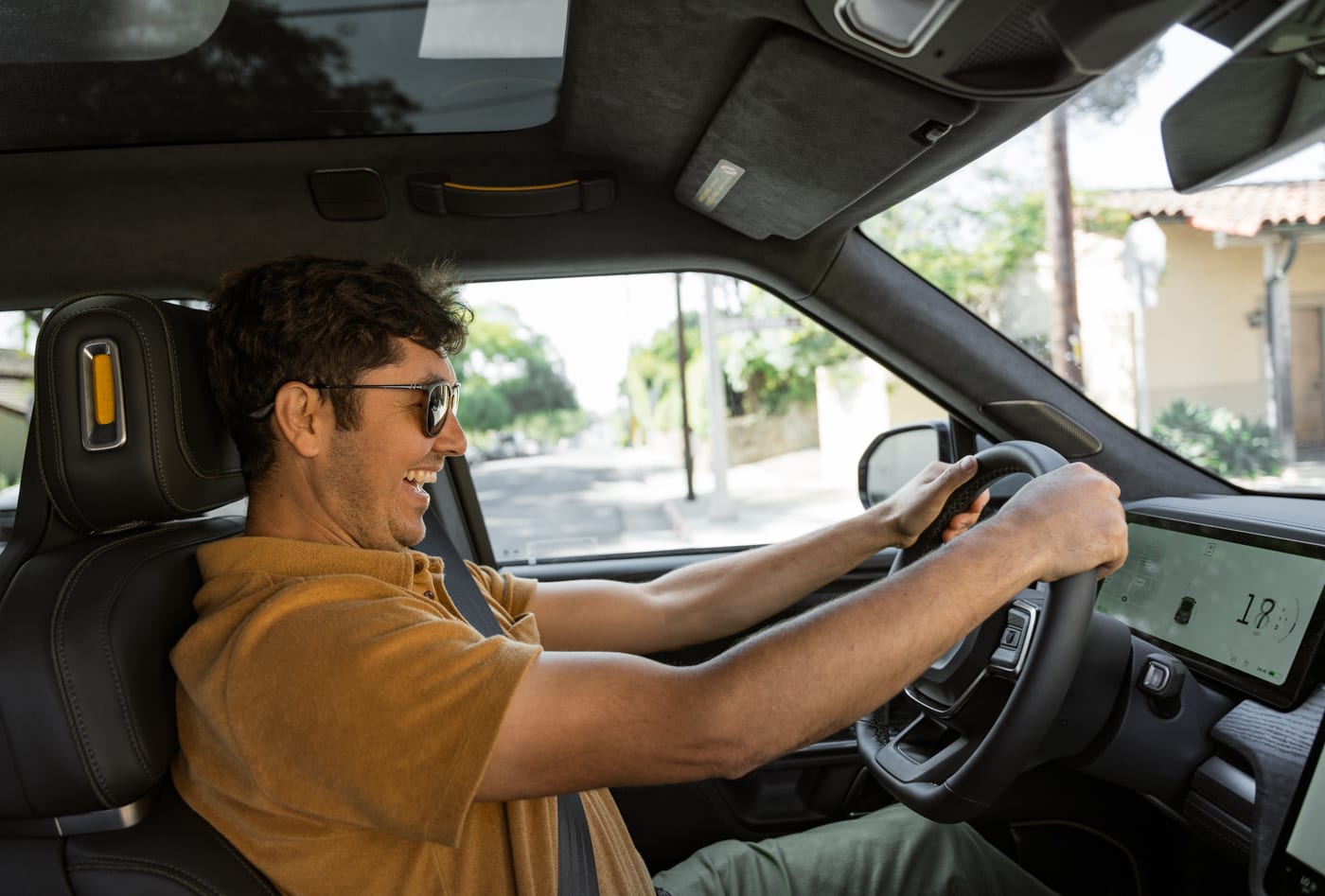 Feel the wind in your hair
Book a demo drive from our space in Burnaby and get behind the wheel. Some things just have to be experienced for yourself — driving a Rivian is one of them.
Book a Demo Drive
Frequently asked questions
Can I demo drive at the Vancouver space?
What can I expect at Rivian spaces?
Do I need to make an appointment to visit?