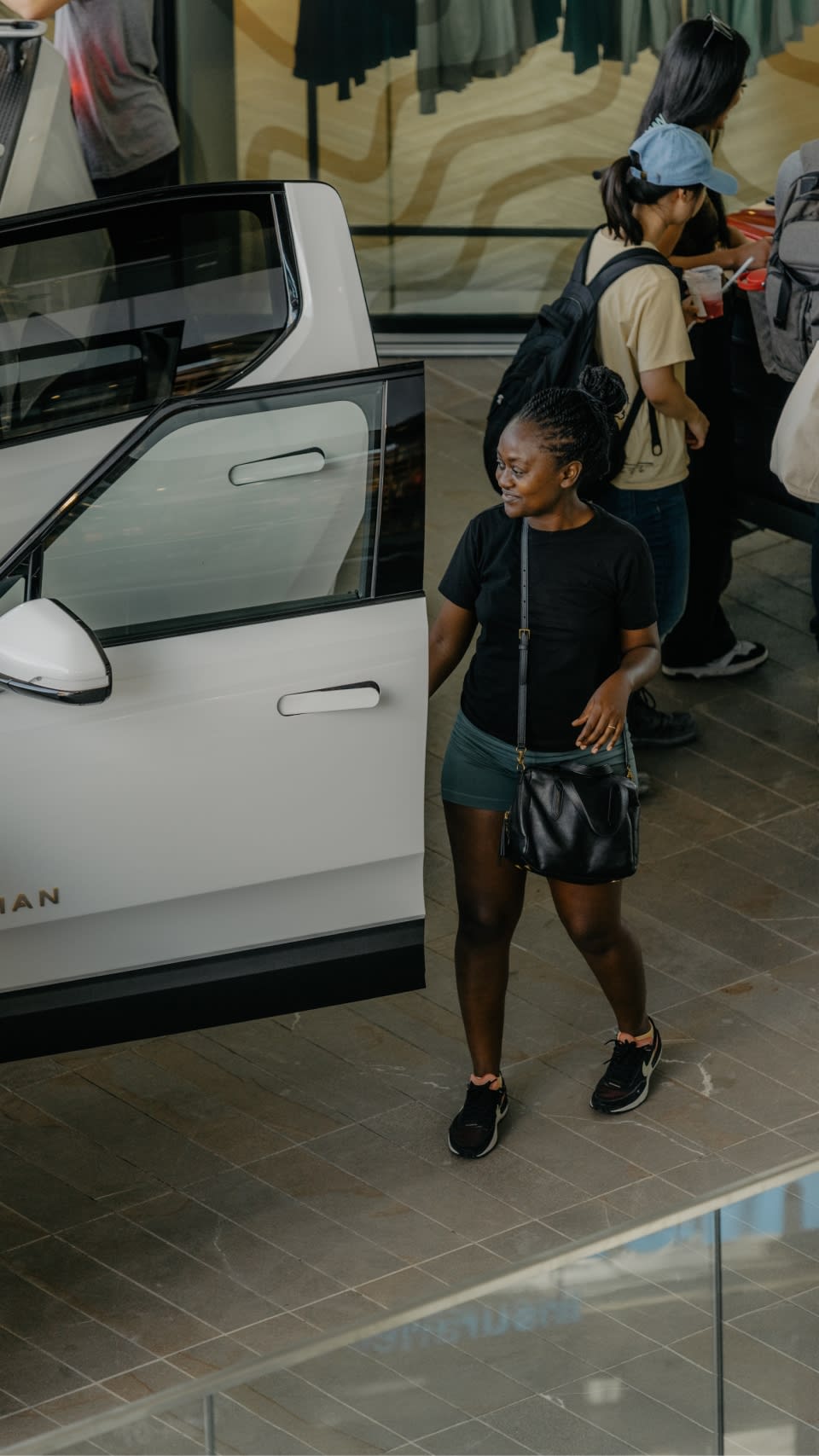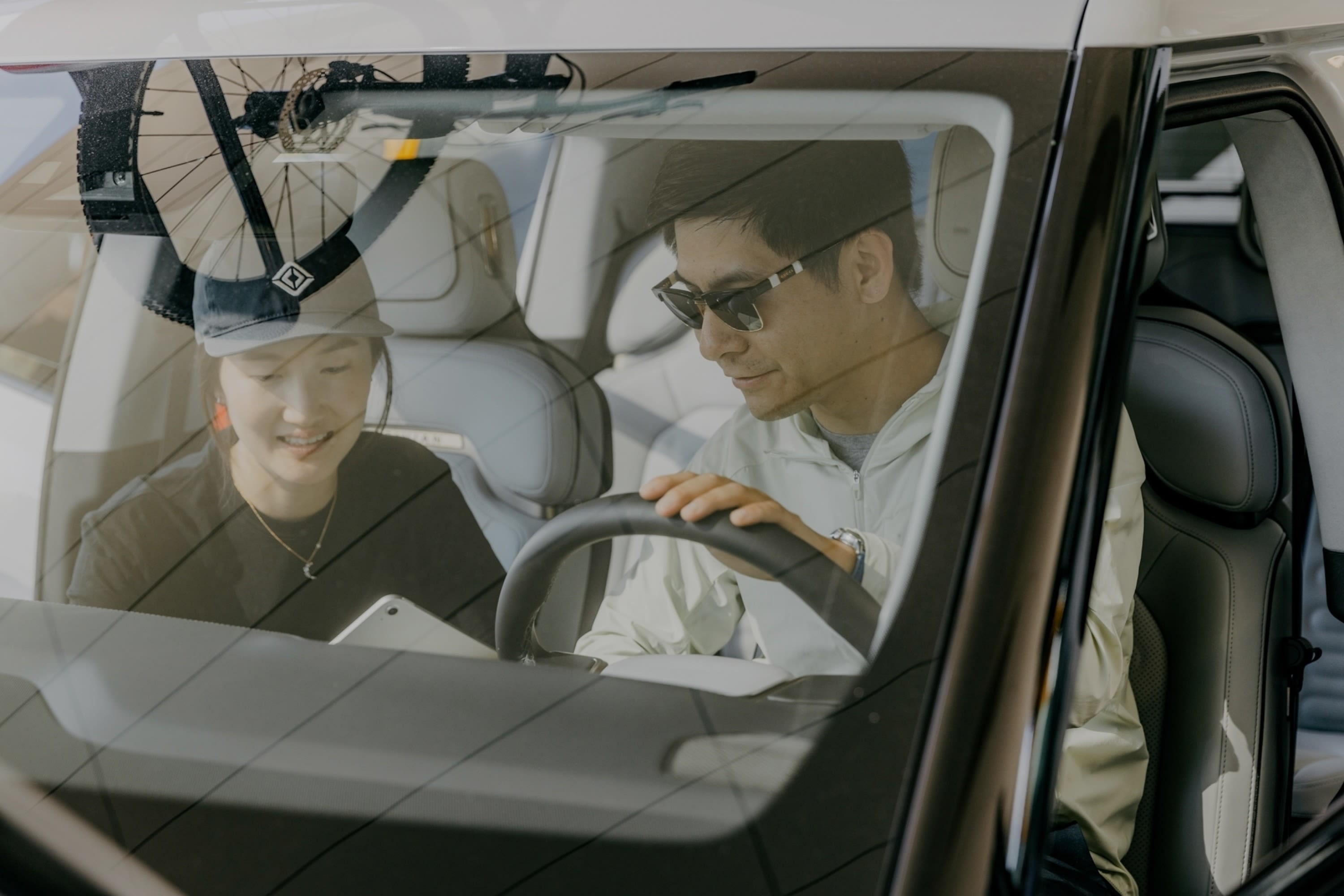 Spaces
Get to know Rivian in real life. Our spaces are an invitation to get up close and personal with our electric adventure vehicles. Come in and kick the tires, pop the Gear Tunnel, touch the seats — maybe even take one for a spin.
Our spaces
See where we are — and where we're showing up next.
Bring your questions, your curiosity, the whole family. Our spaces are designed to bring electric adventure to life, with hands-on experiences, kid-friendly corners and experts to show you around.
Think playground, not showroom. You're welcome to jump in and try things out.
Our spaces are open to all — bring your pets, your family and your curiosity.
Explore our wheel and tires and see how they pair up with the vehicles.
Swaying between Black Mountain and Forest Edge? See all our materials and colors in person.
Shop a curated selection of Rivian gear and goods from some of our favorite makers.
Always wanted to peek through the Gear Tunnel or try out the roomy backseat? This is your chance.
Will it fit? Probably. Size up our vehicles and their endless opportunities for storage.
Frequently asked questions
Can I demo drive at a Rivian space?
What can I expect at Rivian spaces?
Do I need an appointment to visit a space?